Liebe Leser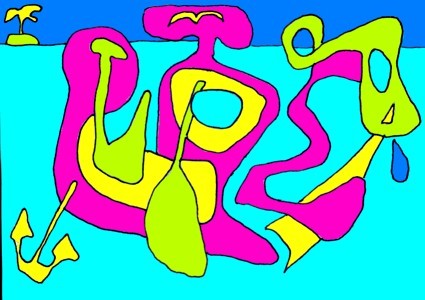 Die Sonnenstrahlen trieben mich die letzten zwei Tage auf meinem selbstgemalten Nachen dahin.
Nun bin ich wieder pünktlich retour, um euch einen schönen unkrawallten 1. Mai zu wünschen.
See you!
P.S.
Message to SMELL OF INCENSE:
1998 yep ("catch a cold Groninger") – we haven`t forgotten it,  many greetings from Marlies , too.